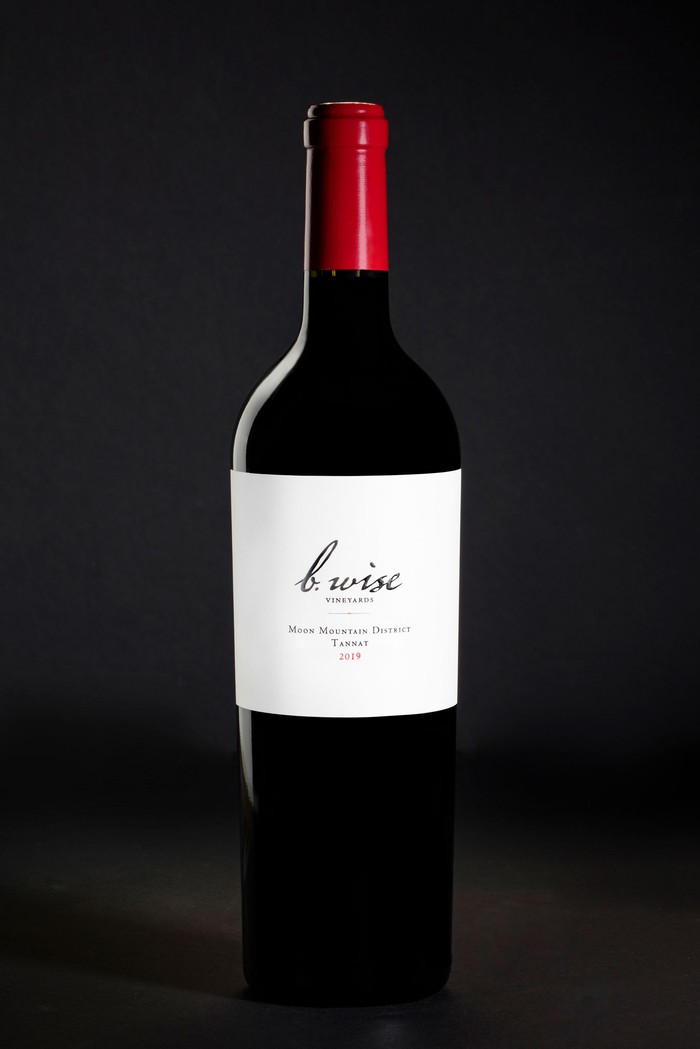 Tannat - Moon Mountain District, Estate Grown, 2019
Moon Mountain District, Estate Grown
An unusual varietal grape originating from the Madiran region of France, where it is locally known as the "black wine," Tannat is a dark, powerful, and sometimes pronouncedly tannic wine. The B. Wise Tannat thrives in the California sunshine and is somewhat more polished than its French cousins.
Signature flavors of blueberry, blackberry, and friar plum, accented by oak, bacon, and peppery spice notes. Further nuances of classic Moon Mountain red earth mineral and garrigue evident in the aromas. A soft attack with slowly building tannins provides an extended finish. Pair with crispy skin duck breast, cassoulet, and duck confit. Drink Now–2035.
This wine is only available to B. Wise Wine Club members. Click here to JOIN OUR WINE CLUBS and have access to more of our wines.
Wine Specs
Appellation
Moon Mountain District, Sonoma Valley