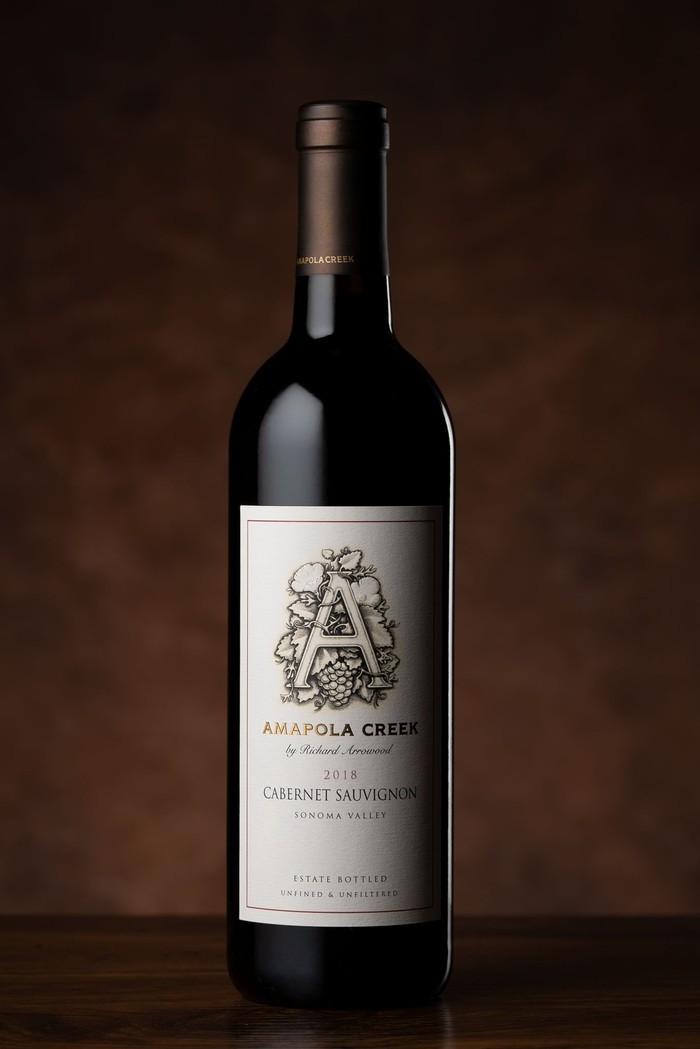 Amapola Creek Cabernet Sauvignon 2018
Moon Mountain District, Estate Grown
Amapola Creek Vineyards consists of 100 acres along the sun-washed western slope of the Mayacamas Mountains adjacent to the highly-acclaimed Monte Rosso Vineyard. These red, iron-oxide soils have yielded superb wines for well over a century. Founded by the renowned winemaster Richard Arrowood and now part of the B. Wise Estate, we are working with master vineyardist Phil Coturri to replant 25 acres as organically-certified estate vines.
About the Amapola Creek Cabernet Sauvignon:
The nose on this wine opens with a luscious burst of juicy blackberry. Swirl the glass once or twice, and you will start to uncover darker fruit notes of black currant, bramble berry, accented with subtle notes of oak and toasted vanilla. Take a sip, and the first thing you will notice is a firm acidity that opens quickly into dark black fruit with just a touch of anise and a bare hint of leather. As your first impression fades, you will find deeply structured tannins that fill the palate, underscoring a finish redolent with chocolate, blueberry preserves, and aged cedar. This wine evolves marvelously over the course of a glass, growing bigger and bolder as it takes in the air. The tannins unfold and show the excellent maturity of the grapes as they were brought in from the vineyard, and the fruit characters gain in intensity, building to an intricate finish that lasts for many minutes.
Wine Specs
Varietal
Cabernet Sauvignon
Appellation
Moon Mountain District