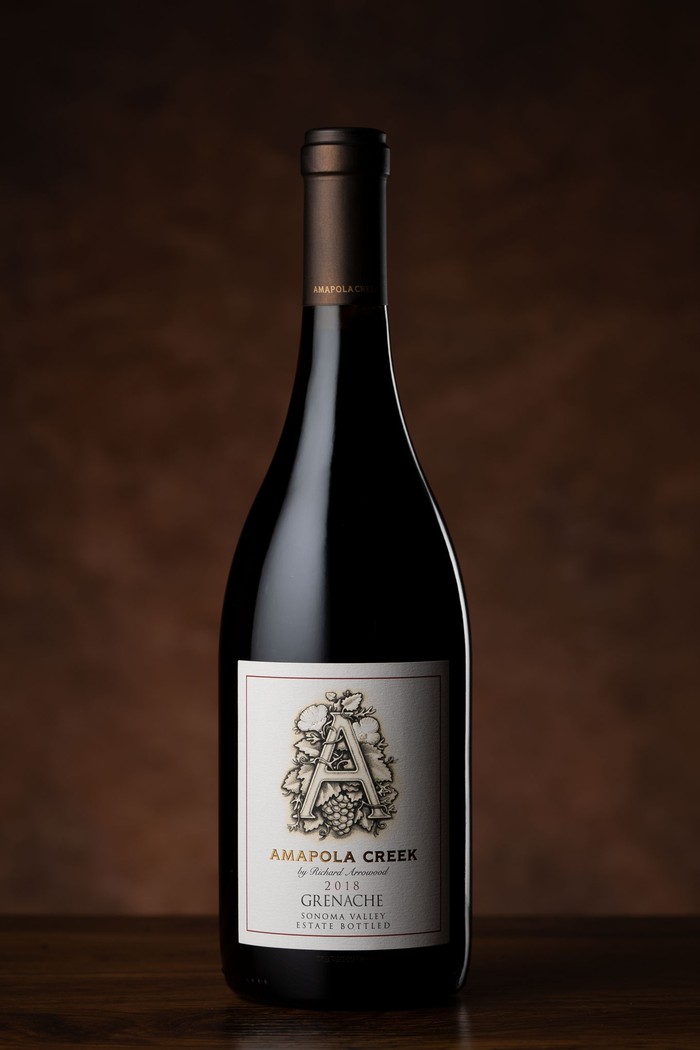 Amapola Creek Grenache 2018
Moon Mountain District, Estate Grown
Amapola Creek Vineyards consists of 100 acres along the sun-washed western slope of the Mayacamas Mountains adjacent to the highly-acclaimed Monte Rosso Vineyard. These red, iron-oxide soils have yielded superb wines for well over a century. Founded by the renowned winemaster Richard Arrowood and now part of the B. Wise Estate, we are working with master vineyardist Phil Coturri to replant 25 acres as organically-certified estate vines.
About the Amapola Creek Grenache:
The color is an appealing bright red with a bit of purple core. The nose opens with a host of subtle aromas, graham cracker and anise, fresh rainier cherries, raspberry, and a hint of vanilla. The palate starts softly, with a hint of fresh red fruit and a wisp of spice. Wait a moment, and you will find that this wine opens grandly on the palate, a slow burn revealing gobs of bright red strawberries, supported by a subtle toast and balanced perfectly against an exquisite acidity. The finish is long and lingering, uncovering a trace of purple fruit and just the barest hint of the spice hinted at on the nose.
This wine is only available to B. Wise Wine Club members. Click here to JOIN OUR WINE CLUBS and have access to more of our wines.
Wine Specs
Appellation
Moon Mountain District